Using Big Data to

Maximise

reach
All Things Hair (ATH) is Unilever's one-stop-shop to good hair, promoting multiple Unilever brands such as Toni & Guy, TiGi, Dove and VO5 on a single site for the first time. Partnering with leading beauty bloggers, ATH uses Big Data analysis of search terms and trend prediction to ensure content is relevant, useful and authentic.
Hub has worked behind the scenes directly with Unilever and different agencies to building the All Things Hair (ATH) brand since its inception, contributing to its success as the most-subscribed hair brand channel globally, with over 650,0000 subscribers. It is also the most liked/shared channel globally after celebrity-endorsed channels.
To maximize the reach of ATH, Unilever wanted to create and brand an exclusive VOD ATH channel on Amazon's FireTV. Whilst watching, viewers would be able to instantly purchase hair-related products with one click via 'watch and shop'.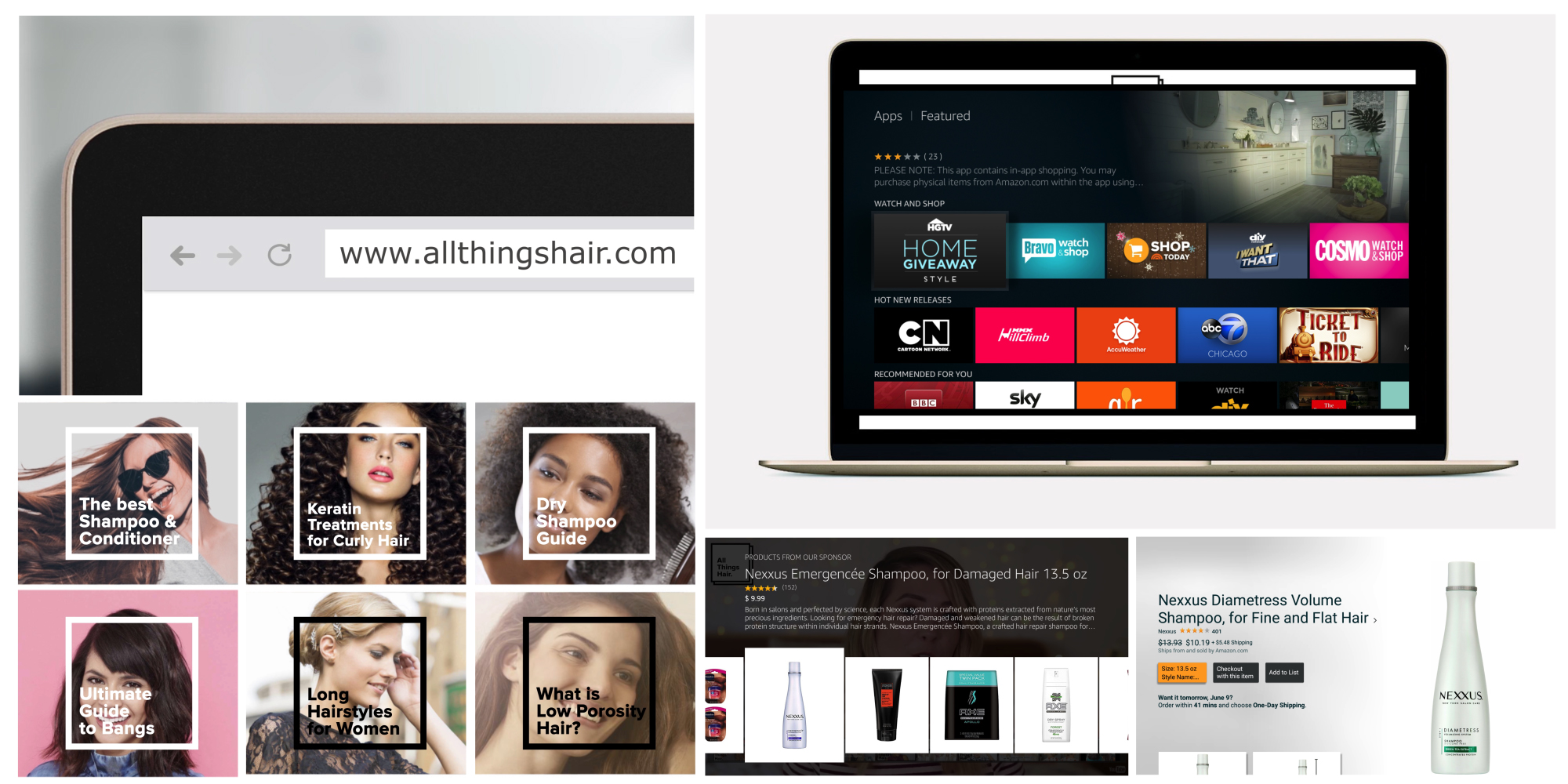 Launching ATH
for
 Fire TV
Hub worked with the ATH team to design and brand the channel, creating a content creation strategy and visual aesthetic that would work in harmony with ATH's web and Youtube presence, whilst also being distinct to the FireTV platform.
Prior to launch, we worked in partnership with ATH and Boots to promote the channel on social media as well as in-store branding directing customers to the site.